Wink
Hey everyone!
As I continue to work on the Early 2019 Wink Demonstration, I've also been looking ahead to what will come after.
My goal is to do a kickstarter so I can put this game on consoles! It would be so fun to play this on today's systems -- and steam as well
I've also been working on some levels that come in the 2nd half of the game. These levels are going to be harder and more detailed.
Below we have a level in the hills where these weird plants give you bubble power! This level is fun because you get to explore the sky and some high structures but you have to be careful not to pop the bubble or you'll fall to your death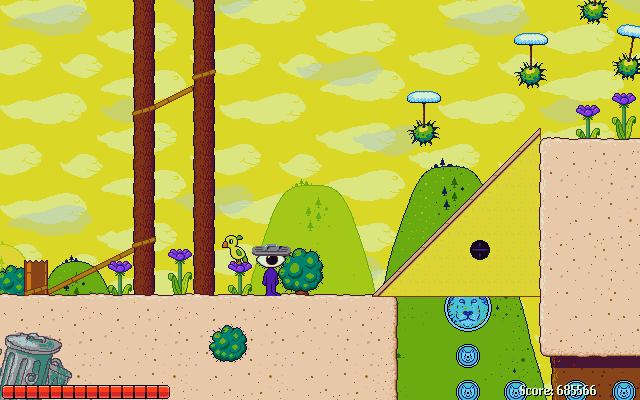 Here's another screenshot of this level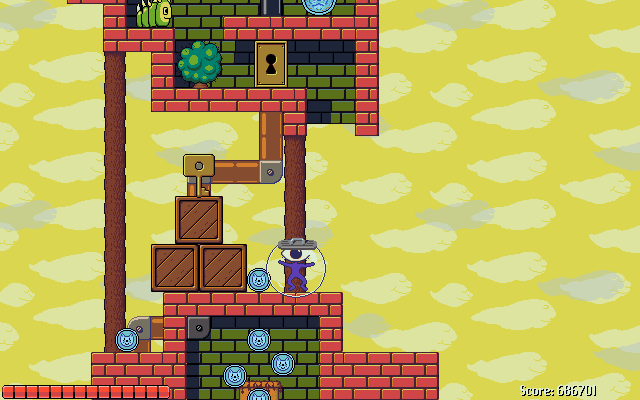 Another level I'm really excited about is Cave of the Flooshes, a mysterious cave filled with mysterious creatures called Flooshes (not pictured). It's also fun because you can use mushroom spores to grow mushrooms and get to higher places. Here's a gif: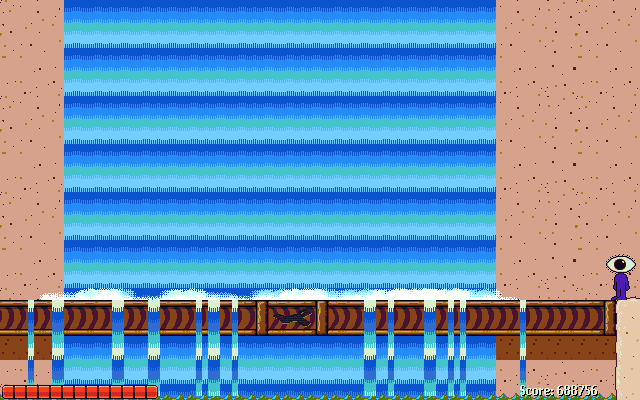 And last but not least, we have the treasure room. This room is a kind of "after you finish the game" challenge. Search high and low for small keys hidden extra carefully. They'll open these treasure chests. Eventually we'll have some really cool things inside them but right now we just have lion medals that give you 300 points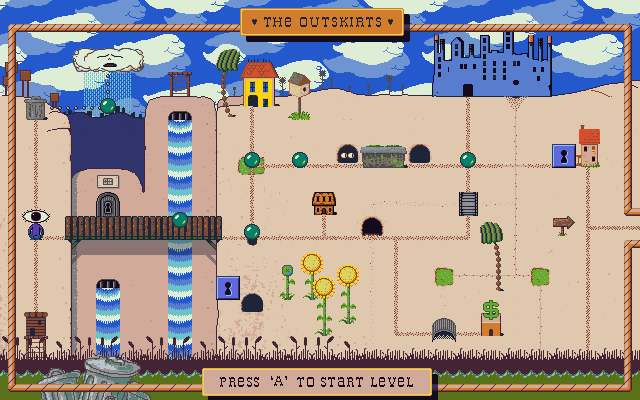 Thanks for checking out this post! Wink Demo 2 will be out in early 2019. Right now, you can download Wink Demo 1 for Mac and PC