Wink GameBoy - Beta 5.7
I can't believe it's been over a month since the release of Wink Beta 5! Where does the time go?

This beta is 5.5 because it doesn't include a ton of new stuff. I've mostly been focused on under the hood changes and smaller tweaks.
However, I have done a lot with level 4: Hills, so check it out! It's not done yet though.
What have I worked on? Here's the list:
Updated title: Wink and the Broken Robot
Implemented animated tiles. This was a huge undertaking and only came about because of a hack discovered by NalaFala on the GB Studio discord. Right now it's only implemented on the map and actually causes some slowdown. The goal is to enable animated tiles on Gameboy too instead of just Gameboy Color. I will be working to improve performance
Lots of physics tweaks:

You'll find Wink is a lot easier to control!
Horizontal bounce makes horizontal collisions feel much nicer

Improved sprites:

Spikee. Now is more obviously dangerous from the top
Wink. More obvious powered up sprite

Improved music:

The "main" song is now more than a short loop and sounds a ton better!
An altered version of the map music for when you're in the mountains that sounds grandiose and mountainy

Improved Tiles:

Subtle refinements and much more anti-aliasing

Improved colors & color palettes
Started designing minigames but you won't see those yet
New enemies:

Moletato (hides and jumps out of ground)
Birby (Flies back and forth, an unused variant drops eggs)

Tons of miscellaneous level refinements
Engine updates:

13 active actors instead of 10

Failed attempts:

Tried to figure out how to change Wink sprite palette to make it more obvious when powered up. Seems to be impossible at least for me so I changed the sprite instead
Experimented with implementing slopes. Didn't work to my satisfaction
Make attack stick around longer to enable use of attack for particle effects. Will keep trying
Thanks for reading and I hope you have fun with Wink and the Broken Robot Beta 5.5
Get Wink GameBoy - Beta 5.7
Wink GameBoy - Beta 5.7
Wink's smallest adventure yet! — Made with GB Studio
| | |
| --- | --- |
| Status | In development |
| Author | Max Oakland |
| Genre | Platformer |
| Tags | 8-Bit, chiptune, Cute, Game Boy, Game Boy ROM, gbstudio, Pixel Art, Post-apocalyptic, Retro |
| Languages | English |
| Accessibility | Color-blind friendly, Subtitles, High-contrast |
Comments
Log in with itch.io to leave a comment.
Loving how weird this game is! Keep up the great work!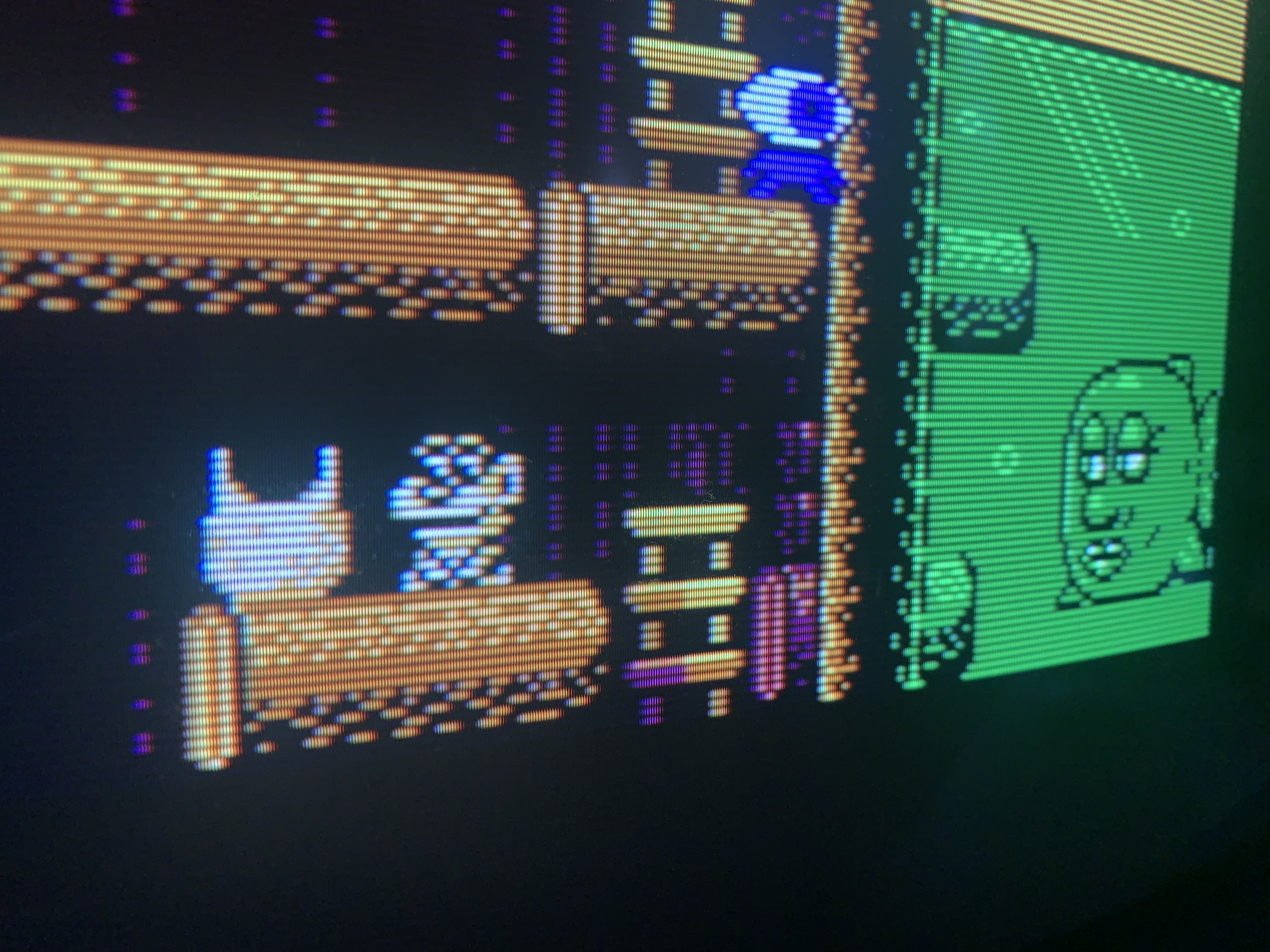 Really polished and fun, love the little touches like the '+1' when you pick up coins, or 'ow'. The spinning cube boss reminded me of something from a Treasure game like Dynamite Heady and there's some lovely background work (like all the lighting touches when you emerge from the first level). Slight shake on hitting enemies feels nice and solid too.
Thanks! I'm glad you noticed those little details. I spent a lot of time on them :p
Wow, what a lot of work! I can see I missed some cool discussions in the Discord.
It sounds like you've been editing the engine a fair bit?
I hope you and NalaFala will consider doing a write up for GB Central on hiw you achieved animated tiles!
yeah! I've been editing the engine a ton ever since it was revealed they aren't going to be updating GBStudio 2 anymore and are skipping to GBStudio 3

I have been thinking about doing some write ups about these hacks. When I am able to dedicate some time to that I'm gonna talk to nalafala to see if he wants to write it or wants me to. Seems fair (since he's the one always finding them) to have him get all the credit but I'd love to help people use these hacks if he doesn't want to